eBooks & Audiobooks
Onteora Middle/High School has access to several platforms for downloadable eBooks & audiobooks. Find eBooks & Audiobooks in the catalog or click on the links below for access via individual platforms. Login with Google.
Click here for MackinVia Tutorials. You can login to MackinVia through Google or access resources through the libray catalog.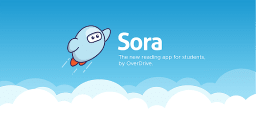 Download the SoraApp and use your school login information to access digital books from Overdrive. Click here for a video overview.
Search the Onteora Catalog to for eBooks or Digital Audiobooks. Login with Google.
SimplyE is The New York Public Library's free e-reader app that makes it easier than ever to borrow e-books. It is available on the App Store or Google Play. New York State residents can apply for a New York Public Library card through SimplyE to gain access to an array of digital resources, including e-books and audiobooks, as well as databases available from home.
Updated 11/13/2020